KALEIDOSCOPE NATURALS CREATES SCENTSATIONAL HAND CRAFTED HERBAL PRODUCTS THAT PROVIDE ADDED VALUE TO YOUR SELF CARE REGIME 
 OUR DESIRE IS TO EMPOWER YOUR HOLISTIC WELLNESS AND WE ARE GRATEFUL TO HAVE YOU SHOP AT OUR ONLINE STORE
SEASONAL HERBAL APOTHECARY CLUB
Exciting news...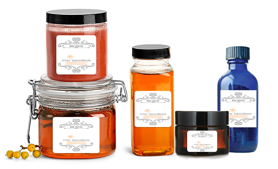 Starting in March 2016, Kaleidoscope Naturals will be offering regular shipments of our hand crafted Vital Equilibrium Apothecary line.  Kaleidoscope Naturals' products have always been made in small batches, filled with Reiki energy, affirmations and lots of love!  MORE DETAILS HERE
Here's YOUR chance to support creative planetary herbal alchemy, build your home apothecary and be part of our herbal CSA community!
Spring is my favorite season! The theme of Spring is RENEWAL and focus is on the Liver and Gallbladder!  The premier shipment will  include Garlic Honey Syrup, salve, seasonal tea, tincture and a luxurious body butter truffle to name a few.
Single 2016 Spring Equinox Package $85 (FREE SHIPPING~U.S. only)

2016 Four Season Herbal Apothecary Club Subscription (ships Spring 2016, Summer 2016, Fall 2016 & Winter 2016) $320 (FREE SHIPPING~U.S. only)

Organic Hemp & Herbal Healing Salve
This is our premier product launched in 1996!  Our signature salve is an herbal blend of astringents, demulcents and antiseptics has been used on chapped lips, rough gardening & mechanic hands, burns, mango rash, sunburn, surfboard rash, eczema, psoriasis, stubborn skin infections, joint pains, rheumatism, cuts & abrasions, mosquito bites, post-operative melanoma scars & stretch marks.  Ingredients: Comfrey leaf, Calendula flowers, Oregon Grape root, Burdock root, Yellowdock root, White Yarrow Flowers, Olive, Hemp seed and Coconut oils, Non GMO Vitamin E, fine quality Essential Oils & Beeswax
25ml Organic Hemp & Herbal Healing Salve $8
4oz Organic Hemp & Herbal Healing Salve $27